Harrods The Great Outdoors
Working alongside Harrods creative team Practical Minds developed 12 simple yet effective, stunning window displays featuring 3m tall lightboxes. All tension fabric lightboxes were printed in-house.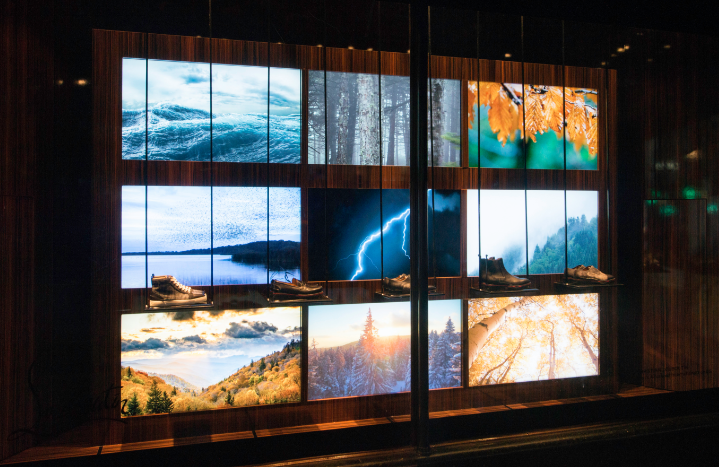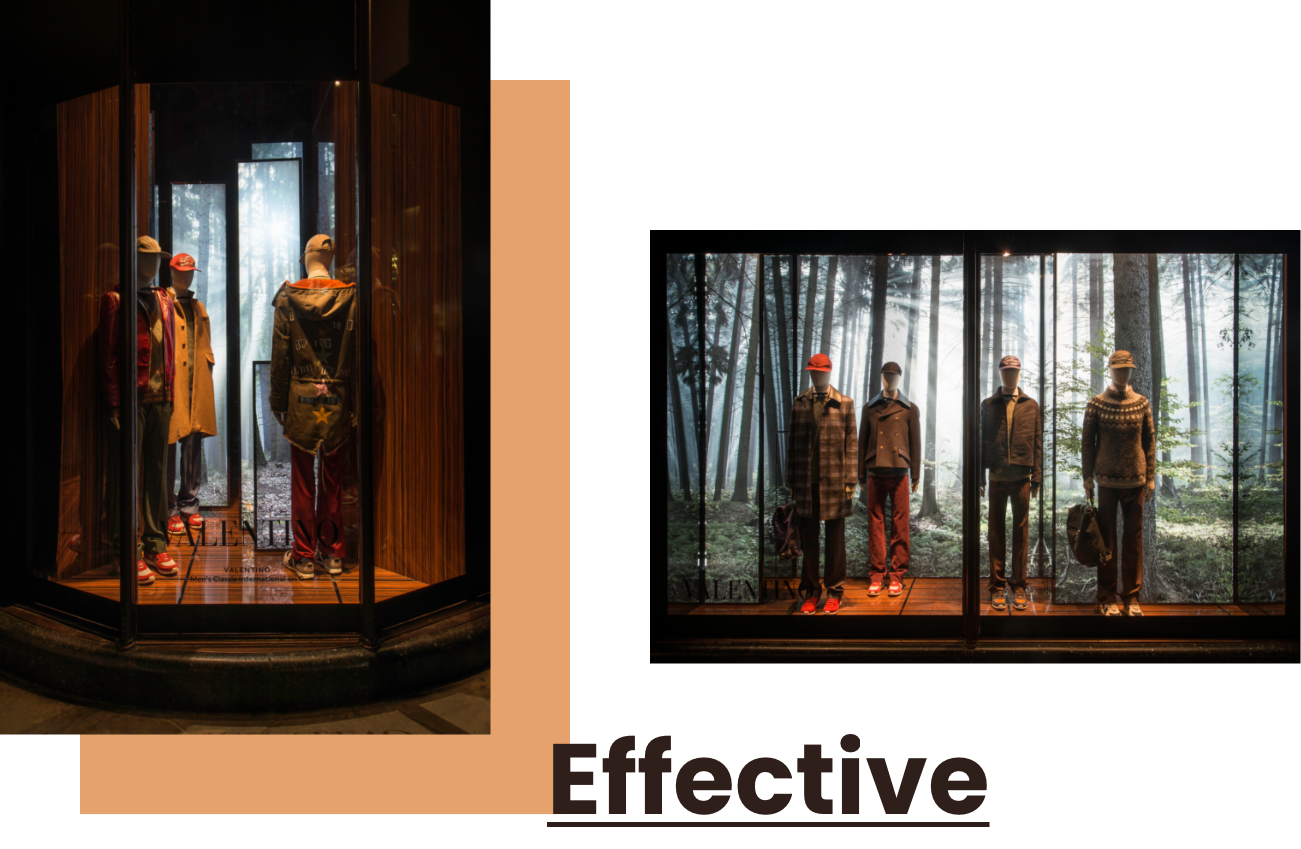 Manufacture included joinery, smoked mirrors, laminated lightboxes and beautifully crafted Massacar wood structures highlighting luxury brands; Tom Ford, Burberry, Paul Smith and Canada Goose.